A free-standing dryer for use with a four or six station carousel T-shirt printer. Available in 220 volt and 380 volt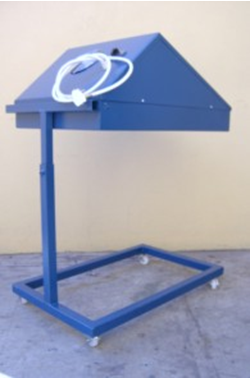 This well engineered canopy Flash Dryer (size 500 x 750 mm) containing three quartz heater units. The canopy is adjustable in height to suit an individual print and fabric requirements.
• Adjustable canopy height
• Sturdy leg assembly on castors
• On/off switch
• Quality Fan
Optional:
• 380 volts (three phase)
[Packing size: 89x59x85cm 35kg's]
The settings will be fully demonstrated to you at our Johannesburg offices.