SCREEN DRYING RACK
Ideal for drying degreased screens and coated screens of different sizes in the darkroom.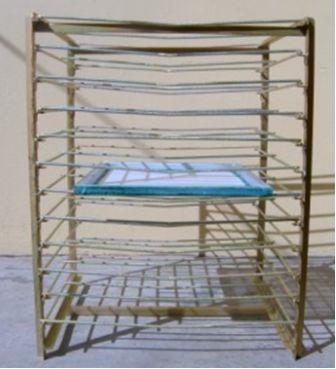 • Holds up to 12 screens
• Dry coated screens correctly
• "V" shelf to avoid contact with photo emulsion
• Suitable for screens up to 65 x 75 cm
Suitable as a free-standing unit with a fan heater or in a drying cabinet.
Drying cabinets made to order.